CLEVELAND HOTEL
Conneaut, Ohio
CONDO #3
CLICK HERE to go to the next Condo......
Again each Condo has a complete kitchen area with plenty of cabinet space, refrigerator, cooking range with microwave and dishwasher.
This is a smaller Condo that is just the right size for a single person.
Plenty of cabinets and appliances with the Island between the kitchen and living area.
Plenty of windows makes this a very cheerful place to live.
The living area is smaller than some of the condos, however it
is very cozy. You can see the kitchen Island on the right side of the picture here.


The bathroom.....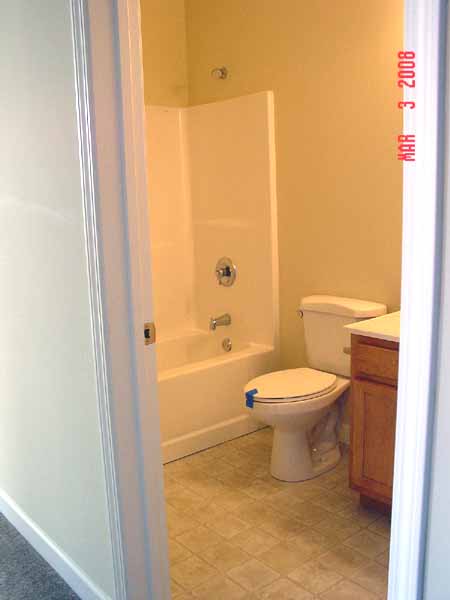 Another view of the kitchen area.
Again I have left off the picture of the bedroom.
The bedroom has plenty of closet space and again, is perfect for the single occupant.
The view is great as looking to the East you can see the wooded area in the distance!!!!
< RETURN TO LOBBY >